Ground Computing
Ground Computing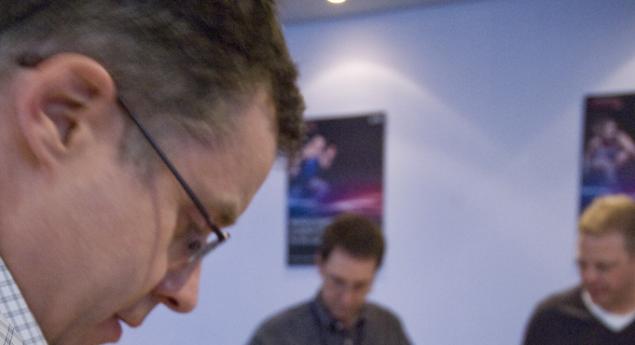 BT Design and Innovation invited Tinker to lead a hands-on session for one of their Leadership Meetings around the topic of Cloud Computing. This meant an intense day with 80 senior managers in a hands-on session.
Thrilled at the opportunity, we invited our friend Tom Taylor to come and share his experience as a technologist working on Newspaper Club. We then shared our expertise in the world of what Tom cleverly called Ground Computing. We showcased our work in open source hardware, physical computing and connecting the web to physical displays and installations. Then the day really started with an introduction to the easiest way to interact with electronics: Arduino. We then moved on to helping participants in teams to develop service ideas that could connect a physical action to an online result or vice versa.
The results of those ideas were prototyped and presented at the end of the day. In a very short amount of time, all teams had managed to build functional prototypes to show off their idea as well as build business cases for each.
We then, with the design support of Ben Barker and Newspaper Club made a newspaper that was given out internally to show off what happened that day.
Collaborators that day included: Tom Taylor, Adrian McEwen, Michael Margolis, James Gilpin, Dave Chatting, Cefn Hoile, Andras Szalai, John Nussey