Forcefield
Forcefield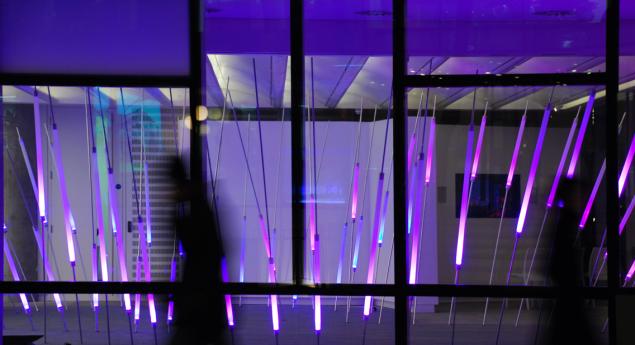 Tinker helped Arup make its Force Field lighting installation interactive. Building on the existing installation by lead designer Rogier van der Heide, Tinker.it! developed hardware and software that enabled visitors and passersby to interact with the light dislay.
A kiosk inside the space, as well as a unit facing the outside of the window on Fitzroy Street, allowed visitors to use their Oyster cards to trigger unique color sequences that traveled through the sculpture.The indoor kiosk also contained a color sensor; visitors could place any object onto the sensor, and all 64 lights would reflect the color of that object.
This project was a collaboration with Duncan Wilson from Arup Foresight Innovation + Incubation.