Exploring Mobile Apps
Exploring Mobile Apps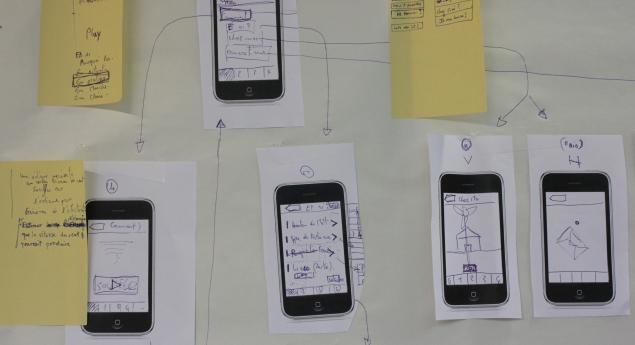 EDF R&D approached Tinker to help run an iPhone development workshop. Creating a start-up environment, with a dynamic team-based methodology and pushing for "just enough prototyping" Tinker led this one week workshop on site in Clamart.
Eighteen participants with mixed backgrounds from all across the business worked in teams and built a total of 5 demos of iPhone applications that responded to different business needs.
The workshop was run in collaboration with Clever-age who supported the participants with training on the Titanium platform, IR Labs and Onsortdans15jours who supported the workshop with the creation of visual assets.